VISIT US AT PLMA 2023 ANNUAL PRIVATE LABEL TRADE SHOW - NOV 12-14 2023 BOOTH #6719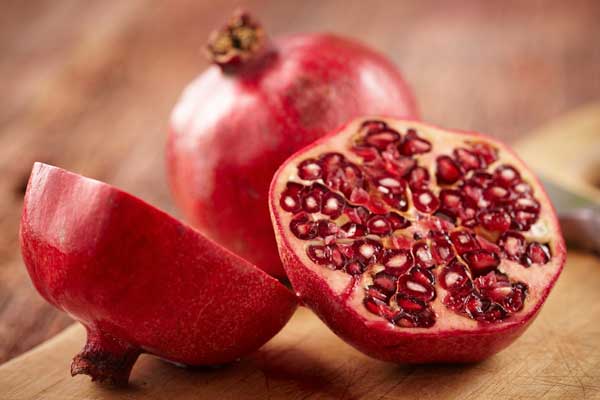 POMEGRANATE
The pomegranate is a fruit-bearing deciduous shrub in the family Lythraceae, subfamily Punicoideae, that grows between 5 and 10 m tall. The pomegranate originated in the region extending from Iran to northern India, and has been cultivated since ancient times throughout the Mediterranean region.
All our products are Kosher and GFSI (Global Food Safety Initiative) Certified.
We can supply all of our products with Organic Certification and Unpasteurized if required.
Fruits, certifications, countries of origin and varieties are samples of what are available. We work closely with growers, and can work with you to find the right combination to fill your needs. Please feel free to contact us to discuss your specific ingredient requirements.