BROTHERS INTERNATIONAL AND HOSH INTERNATIONAL COMBINE TO CREATE BEST-IN-CLASS, GLOBAL INGREDIENTS SUPPLIER NETWORK Read More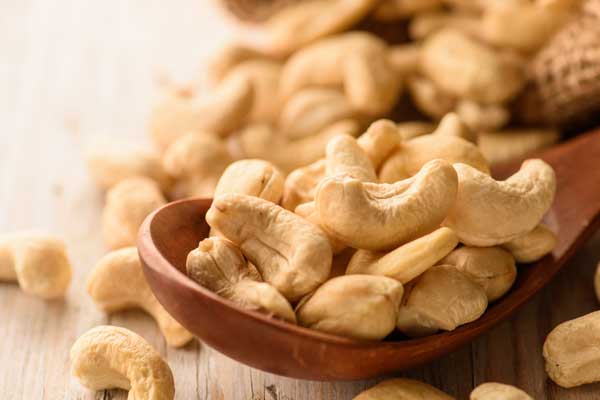 CASHEW
Cashew, evergreen shrub or tree of the sumac family is cultivated for its characteristically curved edible seeds, which are commonly called cashew "nuts" though they are not true nuts. The domesticated cashew tree is native to the New World but commercially cultivated mainly in Brazil and India. The seeds, rich in oil and distinctively flavored, are commonly used in South and Southeast Asian cuisine and are a characteristic ingredient of numerous chicken and vegetarian dishes of southern India. In Western countries they are eaten mainly as a premium-quality protein-rich snack food.
All our products are Kosher and GFSI (Global Food Safety Initiative) Certified.
We can supply all of our products with Organic Certification and Unpasteurized if required.
Fruits, certifications, countries of origin and varieties are samples of what are available. We work closely with growers, and can work with you to find the right combination to fill your needs. Please feel free to contact us to discuss your specific ingredient requirements.