BROTHERS INTERNATIONAL AND HOSH INTERNATIONAL COMBINE TO CREATE BEST-IN-CLASS, GLOBAL INGREDIENTS SUPPLIER NETWORK Read More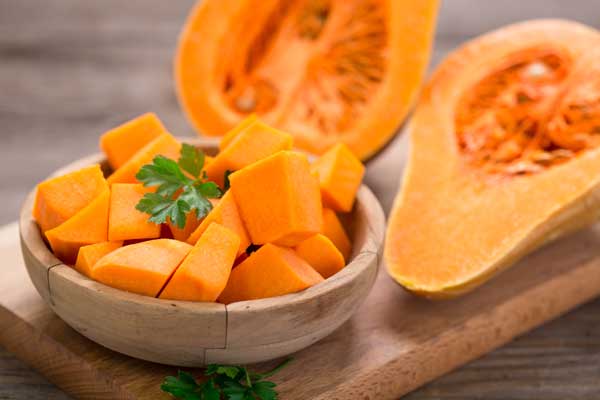 BUTTERNUT SQUASH
Butternut Squash, sometimes known in Australia and New Zealand as butternut pumpkin or gramma, is a type of winter squash that grows on a vine. It has a sweet, nutty taste similar to that of a pumpkin. It has tan-yellow skin and orange fleshy pulp with a compartment of seeds in the blossom end. When ripe, it turns increasingly deep orange, and becomes sweeter and richer. Butternut Squash is a good source of fiber, Vitamin C, Vitamin A, Magnesium, and Potassium.
All our products are Kosher and GFSI (Global Food Safety Initiative) Certified.
We can supply all of our products with Organic Certification and Unpasteurized if required.
Fruits, certifications, countries of origin and varieties are samples of what are available. We work closely with growers, and can work with you to find the right combination to fill your needs. Please feel free to contact us to discuss your specific ingredient requirements.