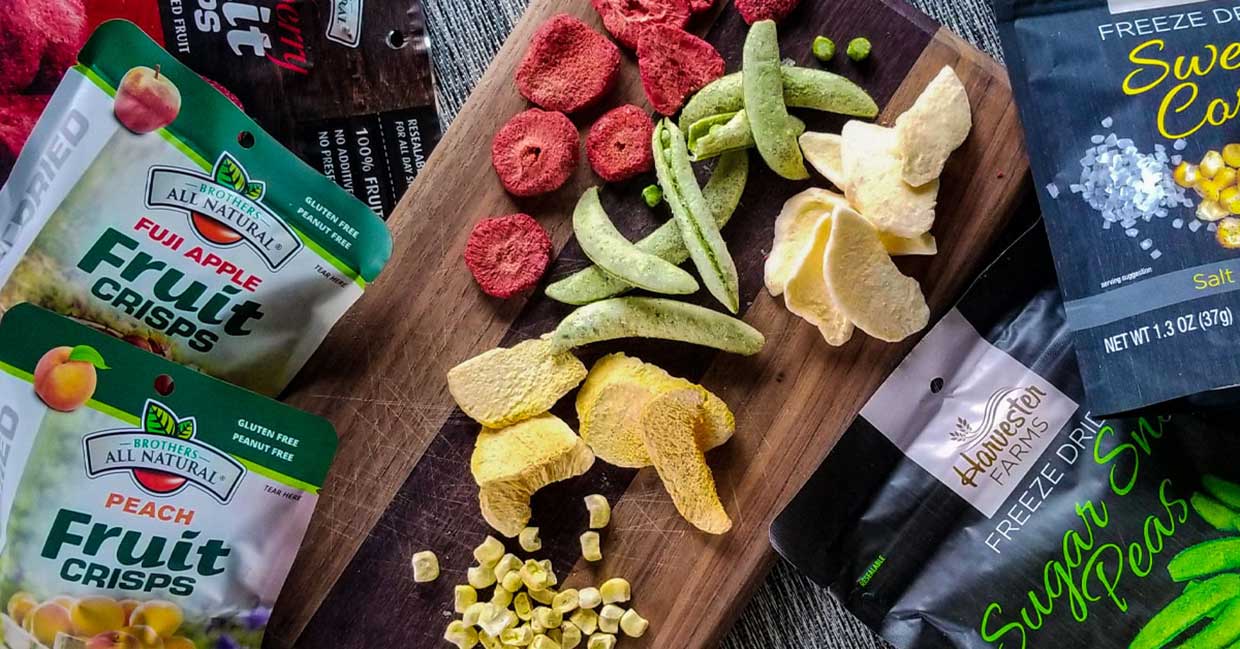 Start
Brothers All Natural is the leading provider of Freeze Dried Fruit Crisps, providing the absolute best quality freeze-dried fruit snacks. We strongly believe that fruit is perfect just the way Mother Nature intended it to be. Our Fuji Apples, Strawberries, Bananas, Asian Pears and Peaches are freeze-dried to retain the flavors and nutrients of the with no additives or preservatives to create delicious Fruit Crisps. 
We start with fruit from varied growing regions throughout the world. The fruit is then sorted, cleaned, and quickly frozen.  
Frozen fruit slices are placed through a vacuum chamber that gently removes water from the fruit by evaporating the ice, through a process called sublimation.
During the water removing process, the cell structure as well as the nutrients of the fruit are maintained resulting in a delicious, delightfully light, and flavorful CRISP.
The freeze-dried fruit is packed and sealed in moisture-proof packaging to ensure crispiness. No additives or preservatives
We maintain the strictest quality standards in our manufacturing. Our fruit products are allergen-friendly, containing simple ingredients you know and recognize, and are packaged for convenience. Available in a variety of sizes and flavors, Brothers All Natural has been America's favorite brand of Fruit Crisps for more than 15 years. Our
Fruit Crisps are available in regular
 or
Disney packaging
!